We're excited to announce the release of "PREY", the 4th single from PIRATES OF RADIO, a global creative collective based between Dubai, Thailand and Germany. 
The song is released with an interesting lyric video that draws you in with its abstract and dark imagery, and is the perfect visual treat for the song and its deeper lyrical message.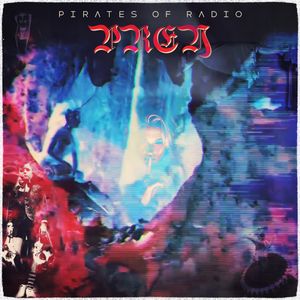 "PREY" is a trippy, electro vibe that explores a new direction for the band. It creates a very hypnotic soundscape, with some Thai vocal samples weaved in to echo Thailand-based lyricist Ramon's haunting words.
The story behind the lyrics: 
Explains lyricist Ramon, "When I got the original melody I immediately got a feeling of something or someone lurking. Going with the vibe, images formed in my head of a desperate, runaway/ abandoned child at a train station. The kid was covered in sores and hungry. A train pulled in, and out of one of the first class carts got off a man with sleek hair in a neat white suit. Crocodile leather shoes. Manicured nails. Soft skin. Crocodile leather briefcase... The two characters made eye contact, the man approached the child and opened his briefcase. A ray of light escaped and time stopped, except for these two. The man put on one surgical glove and mask, took the child's hand, and they walked out of the train station - never to be seen again. 
Prey is about twisted people on the prowl, always looking for the next victim - almost always people in unfortunate situations who have no other choice but to accept their fate. This can extend to human trafficking, prostitution, forced labour/slavery, CEOs in big companies taking advantage of their work force, animal cruelty, etc. 
Although the song takes on a more vampirical tone towards the end ("I'll fix you - nobody dies here"), it is also a metaphor for the promise of a 'new/better life', i.e. 'you'll be just fine - I'll feed you' but don't forget that I'm going to hurt you a bit later."
Watch the video now
Available on your favourite streaming platform or for direct download right here
Why not get yourself some custom POR Merch in their brand new Merch Shop - really high quality items with worldwide shipping, and we'll send a 10% discount voucher if you share the song on socials - just send us a screenshot at info@hopepunkrecords.com!