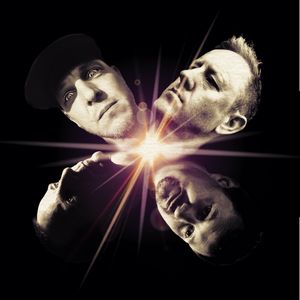 Pirates of Radio is an original music project created by three artists who have never met. Expect the unexpected. 
A unique music project started back in 2017 by 3 musicians all living in different parts of the world (UK, Dubai, Thailand).  
The guys  have never been in a room together or made eye contact, and create collaboratively only via whatsapp and the cloud. They write and record all their music in their own remote studio setups - a riff or melody will be shared, a beat added, a bass riff tested, lyrics written and this process will repeat until finally birth is given to a new creation. 
The band pioneered the remote creative collaboration model long before Covid made it the new normal, and they've now refined their craft into a well-oiled creative machine. 
anthemic. indie. experimental.  
Pirates of Radio is an experimental project - no creative limits or boundaries are set. That said, a common style and energy is emerging - progressive rock with definite anthemic pop sensibilities, tunes that get you to think and then dance... The name Pirates of Radio has its origins in the story of the British Rock & Roll pirates in the 60s, and the band have the same goal - spreading their tunes across the airwaves, no matter what. 
Pirates of Radio have released 7 singles to date -  "BEEHIVE RIOT" (2020), "SWAN SONGS" (2020), "GLOW" (2020), "PREY" (2021),  "PARASITE" (Acoustic/Original double release - 2021) and "FIGHT" (2021). These songs saw the band push the envelope each time,  with their experimentative songwriting exploring a range of styles and sounds, from indie/pop all the way through to industrial metal. But a constant theme through each is their unique brand of emotional melancholy and melody, deep yet always catchy.
2022 saw the release of their debut album "WHEN STARS COLLIDE" on Friday 22 July. The album brings all their singles together into a single piece of sonic art, and adds two exciting new singles to the story - "SOMETHING / NOTHING" and "S7V7N". 
Check them out on all the social channels @piratsofradio for all the latest info
PHOTOS  
Click to download original High-Res files