Looking back at another great year of creating epic tunes in 2022. Thanks for the support! 
2022 saw some great new releases from:
HEADFURY | FAR FROM WHO WE ARE | WHAM BAM! | PIRATES OF RADIO | LAVA SUIT | WONDERWOLF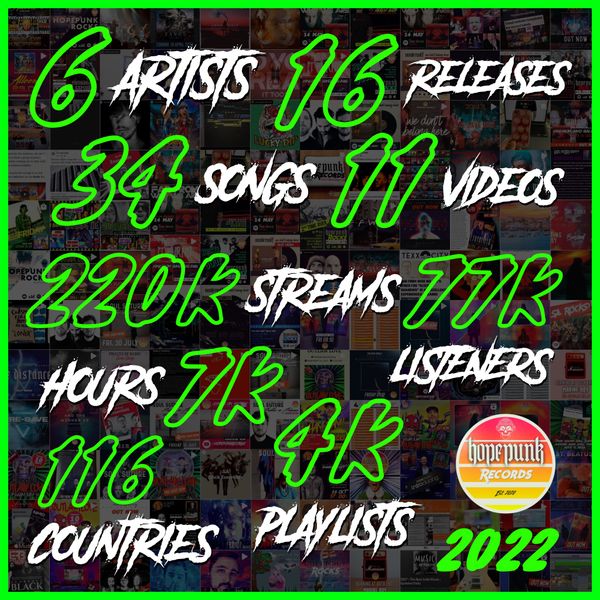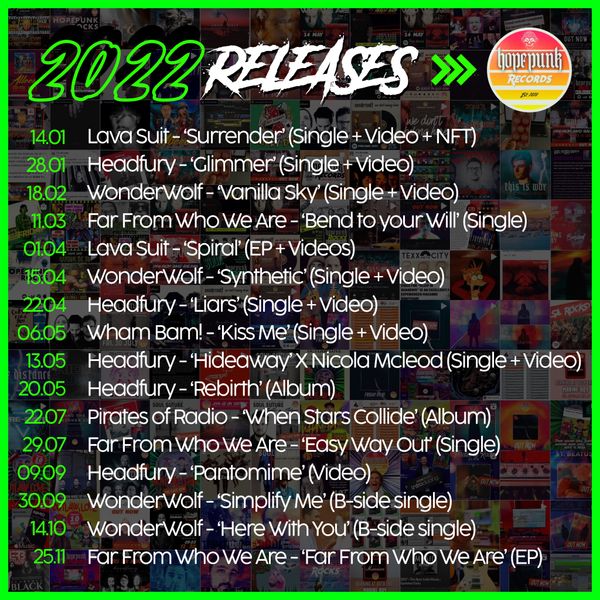 Go check out our annual playlist "2022 Rocks!" on Spotify to enjoy every release this year (then continue the fun with the same playlists for 2021 + 2020) 
We've got some more epic tunes coming your way this year, starting with Soul Suture's insane new collab with Dave Owens releasing Friday 27 January (PRE-SAVE NOW)!
Stay tuned to hopepunkrecords.com or @hopepunkrecords on all the socials as we continue this fun rollercoaster of rock in 2023.