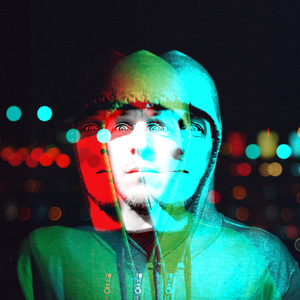 Lava Suit is the experimental post-rock/indie/ folk solo project from South African/ German singer-songwriter and producer Gideon Kretschmer.
If you like a dose of beautiful acoustic/ electro melodies filled with melancholy and deeper meaning, that take you back in emotional reminiscence to your happiest memories or saddest day, you will love Lava Suit.
acoustic. melodic. melancholic.
Indulging in no-boundaries creative experimentation focused on stripped down productions of guitar, piano, synth, beats and his signature harmony laced vocals, Lava Suit is sure to take you on a journey. 
Says Gideon - "Lava Suit is my escape-pod from normal life, where I can just be myself creatively and release all my pent-up emotions, anxiety, fears, hopes, dreams through music and melody. It's an honest and really personal musical "diary" and hopefully others can also find some connection and meaning in these songs." 
Gideon writes and records everything himself in his own studio, and Lava Suit is at its core an original music project - but he also loves re-interpreting favourite classics into his own unique sound. One example of this is his cover of Pearl Jam's classic "Nothingman" released in 2020. 
Since then Lava Suit has been on a creative hot streak, releasing 10 songs to date, with more in the pipeline.
Exciting new concept EP "Spiral" released on 1st April 2022, and joins previous releases "Surrender" (Jan 2022), "Horizon" (Oct 2021), "Dynamite Dreams (Mar 2021), "Follow" (Oct 2020), "Candle Wax Memory Meltdown" (Jul 2020) and "Nothingman" (Jun 2020). 
Follow Lava Suit on FB + IG @lavasuit + via all the other HopePunk Records channels
0:00/3:05

0:00/3:00

0:00/4:58

0:00/3:24

0:00/2:34

0:00/3:17

0:00/4:49

0:00/2:33

0:00/4:32

0:00/3:09
PHOTOS
Click to download original High-Res files