As the year draws to a close its time to wind down and reflect… 
2021 was the year of new beginnings, and a year full of creative energy (and lots of hard work) at HopePunk Records. 
A massive thanks to all the super talented creators (Far From Who We Are, HeadFury, Pirates of Radio, Wham Bam!, Lava Suit, Soul Suture, WonderWolf and St. Beatus) for your awesome collaborations this year, I think we can feel super proud of what we've created together, these songs will live forever ❤️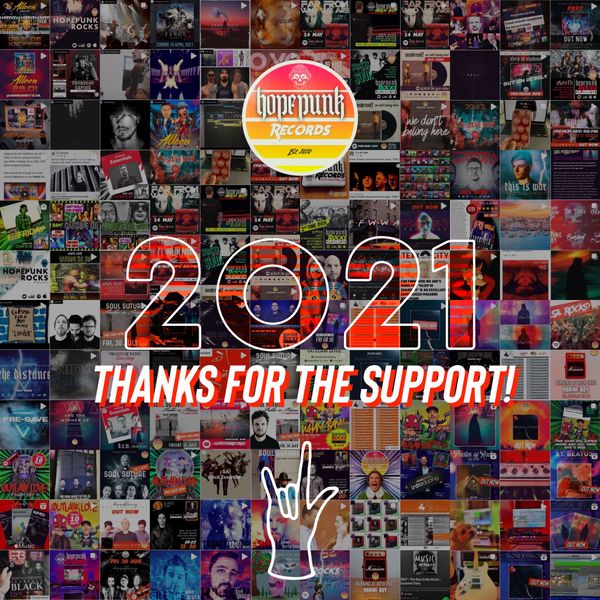 And an equally huge thanks to every person who took the time to listen to a song, read a post, like, comment, share, download a song, add us to a playlist or station, wrote a review/feature, buy some merch…every bit of support means a lot 🙏 
We're set to take things at a slower pace in 2022 as we refuel and refocus, but already have quite a few awesome new releases in the pipeline, so stay tuned to all our channels..
LET'S RECAP 2021: 
* 8 artists 
* 22 release campaigns 
* 27 songs 
* 15 videos 
* Over 860 playlist adds, new listeners in >100 countries, numerous radio plays, countless interviews, press reviews and features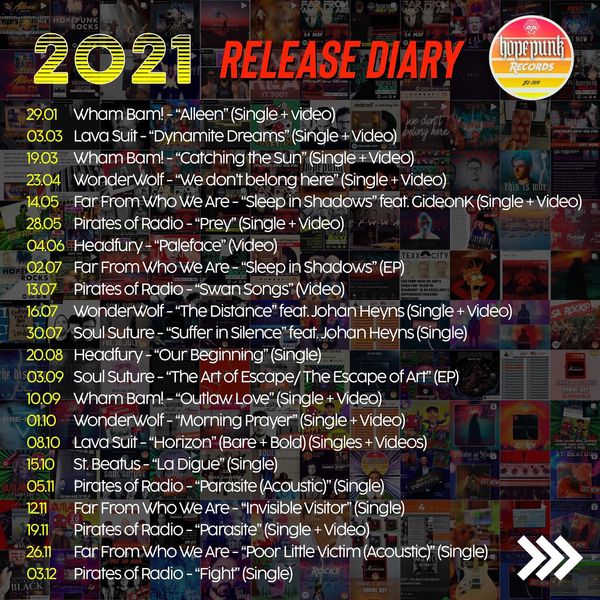 STREAM AND DOWNLOAD ALL THE MUSIC RIGHT NOW RIGHT HERE AT HOPEPUNKRECORDS.COM, check out the bands' pages and treat yourself with some Custom Merch, every bit of support really helps us keep going.
If you prefer streaming - we've created a Spotify Playlist with all the songs we released this year. We also made one for 2020 - go give them a spin!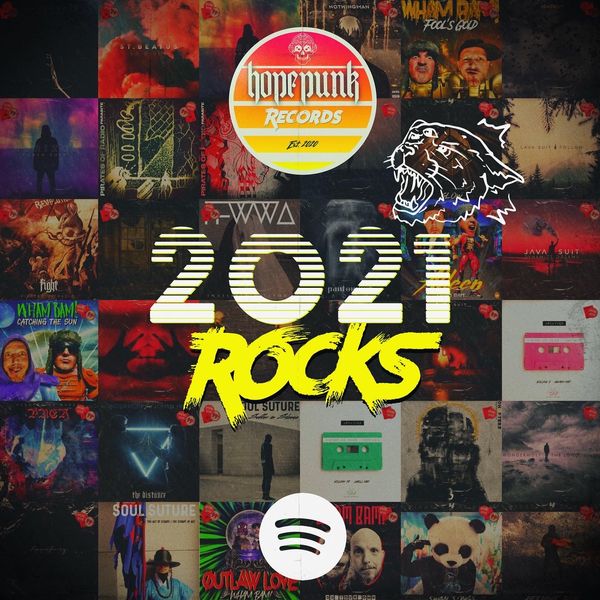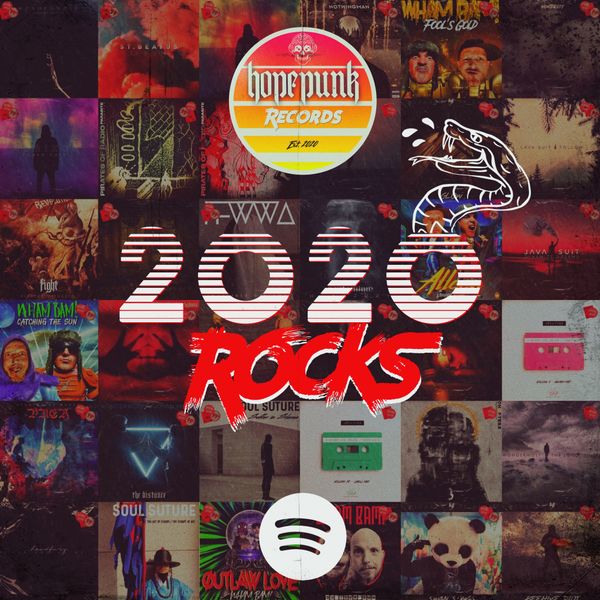 Bring on 2022....