Are you ready for your new favourite song?
Hideaway is the magical new collaboration between global rock trio HeadFury and well-known South African singer-songwriter Nicola Mcleod, and damn...what a song this is!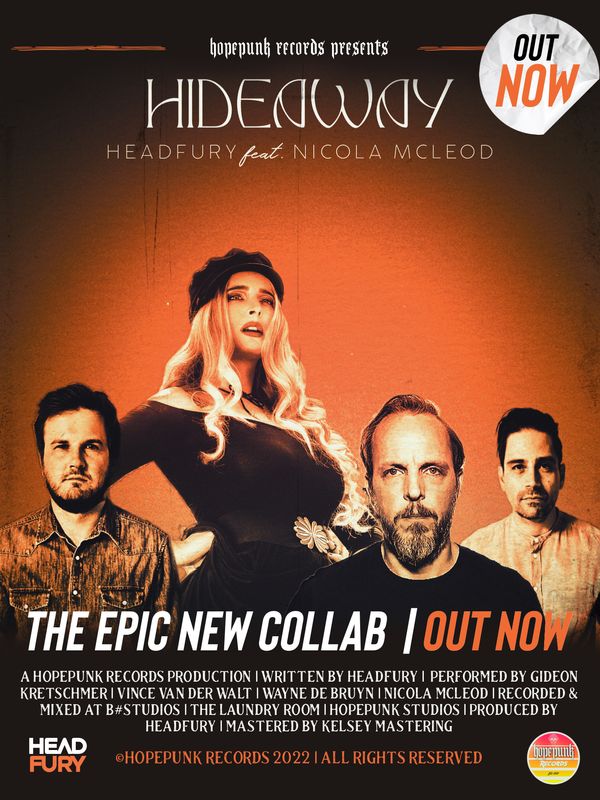 The band delivers another epic, super catchy melodic rock anthem, following hot on the heels of their recent #1 smash hit "Glimmer".
Nicola's truly angelic voice is the perfect addition to the song, and the natural melodic interplay between her and vocalist Gideon Kretschmer creates an instantly engaging listening experience, delivering an emo pop-rock vibe that is somewhat reminiscent of early Paramore..not a bad thing. 
Watch the lyric video/ visualiser now
Lyrically, 'Hideaway' tells the story of a creative spirit that takes a much needed escape from life's relentless rat race - hiding away for a moment to reflect on all the missing pieces, the hidden fears and disappointments; and most importantly finding renewed hope and conviction to take a different path towards a happier future. 
'Hideaway' is the 3rd single from the band's eagerly anticipated new album 'REBIRTH' which releases on Friday 20 May - PRE-ORDER / PRE-SAVE YOUR COPY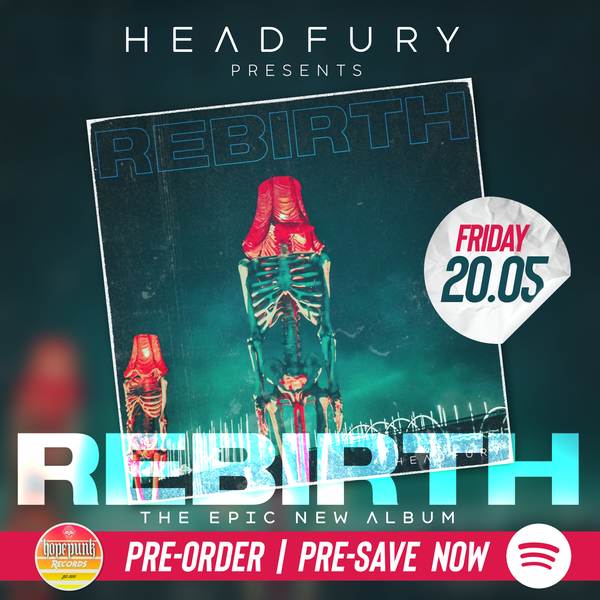 Want more? Go check out everything HeadFury and Nicola Mcleod - her latest single 'Cinnamon Girl' is a real treat (and check out 'Changing' too, such a beautiful song)