UK singer-songwriter Lava Suit is back with an exciting new 3-part concept EP!
"SPIRAL" released everywhere on Friday 1 April 2022, and it uses 3 songs to express the vicious/virtuous and ever-continuing cycle (spiral..) of relationships and our search for companionship.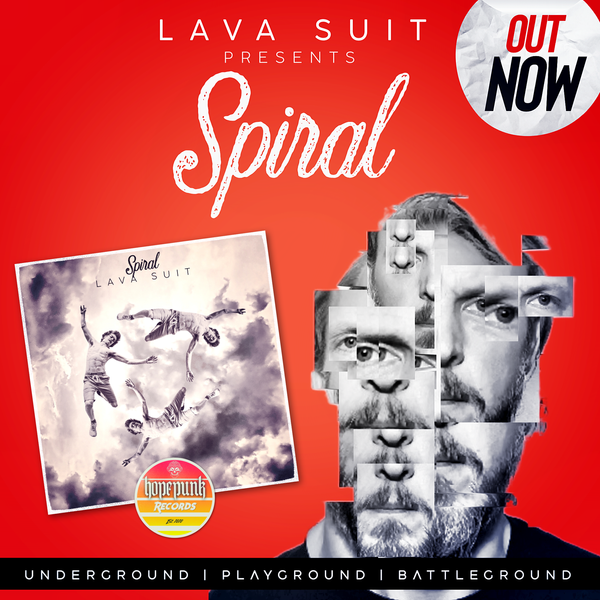 "Spiral" will take you on a journey - from the highs (in "Playground") to the lows (in "Battleground") and the recovery phase (in "Underground") - each song tells a part of the story via a distinct sonic energy that again pushes Lava Suit's sound into interesting new directions.
STREAM / BUY / WATCH / LEARN MORE
The album is available now on all platforms, and for direct streaming and download right here on our website. The album is also released with 3 awesome lyric videos - be sure to check them out!