Lava Suit's haunting new single "Surrender" is out now on all platforms, and is released with another intimate music/lyric video (watch below)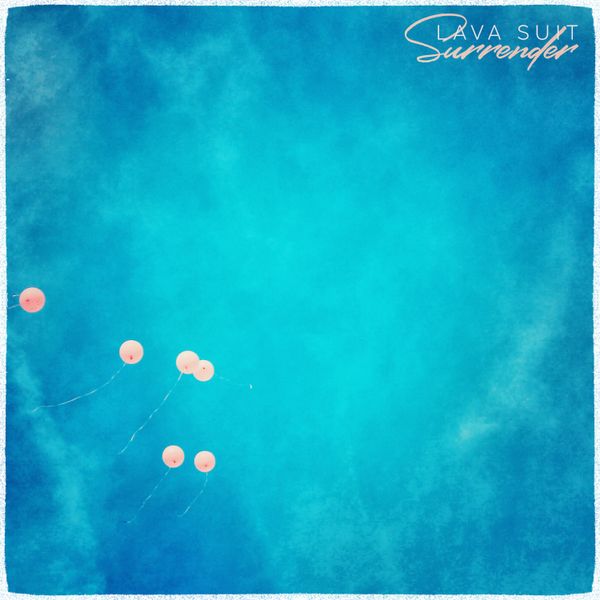 It's a vulnerable ballad about letting go and finding strength in difficult times, and another great example of Lava Suit's interesting evolving sound. Written, recorded and mixed by Gideon Kretschmer, the man behind Lava Suit, this song was a real labour of love and definitely worth a listen (headphones on, eyes closed, volume up)
STREAM | DOWNLOAD | LEARN MORE | MERCH
"Surrender is a personal song about dealing with dark emotional times, depression and anxiety, when the urge to escape can cloud the mind..but there is beauty and purpose, if we just surrender we can rise above the clouds and see the horizon", says Gideon about the song's story.
The song was released with a limited 1/1 edition NFT on Rarible, the first of hopefully many more such releases planned for HopePunk Records in the coming year/s as this exciting space evolves. 
Says Gideon about this approach - "I was keen to explore NFTs with this release as a way to test the waters, learn and grow with this new trend. I know this space still has to evolve quite a bit before it becomes a clear and easy to use value proposition for indie artists and fans (and already sooo much NFT spam everywhere ffs), but I think the concept holds a lot of promise and lots of cool innovation with new platforms like Audius, Corite etc. We will be trying out other concepts and platforms for future releases, as I'm really keen to find a way to bring back the value and feeling of actually owning a record and being a part (owner?) of the artists' journey in the digital world, something that streaming has destroyed"
If you like Surrender, you will be glad to hear Lava Suit has been working on an exciting 3-part concept EP, planned for release around Mar/April - the songs are recorded and final mixing is in progress at HopePunk Studios. The songs are sounding really amazing and promises to be another interesting evolution in his signature ethereal, melancholic sound - watch this space...