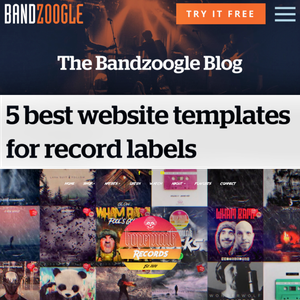 We're quite stoked that our humble hopepunkrecords.com is featured as one of the examples in the legendary Bandzoogle's latest "5 best website templates for record labels"! How cool is that!
It definitely helps a bit to validate all the hard work we've put into building out HopePunk HQ, but we know we can always improve, so let us know anything you think works well and also where we can improve/ add. 
We wanted to reflect our label's rebellious yet fun and quirky identity in our website, and Bandzoogle's awesome Meridian template was the perfect fit. Bandzoogle is awesome, overall we're massive fans of the really invaluable platform and value add tools they offer for creatives.