Get ready for 2 epic previously unreleased B-side tracks from WonderWolf's archives!
"Simplify Me" drops on Fri 30 Sept, and "Here with You" on Fri 14 Oct.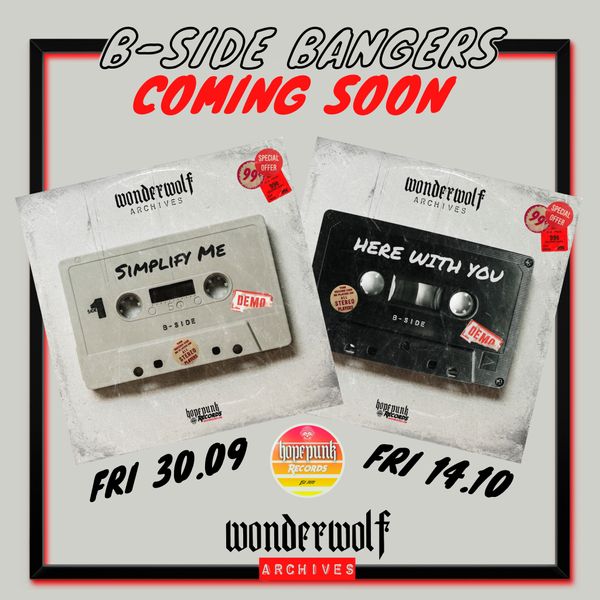 First up on Fri 30 Sept is "Simplify Me", taken from Wonderwolf's archive of previously unreleased songs. Recorded back in 2012 at legendary Sunset Studios in South Africa as part of the sessions for his debut album "The Long Winter", it ended on the cutting room floor, but is now finally dusted off and shared with the world. The song provides a window into a period of personal challenges with depression, and delivers a very catchy yet emotion-heavy pop-rock banger that deserves a repeat listen. 
Then 2 weeks later we get to hear "Here with You", recorded back in 2014. The song was specifically written for the artists' partner as a personal ode to her on their wedding day (and it was the song that opened the dance floor). It's an honest and personal song about love and hope for a brighter future together. If you've ever been in love then you will be able to relate. It's a catchy sing-along anthem and reminds us a bit of the energy in Def Leppard's classic "Two steps behind".
Here's a short preview of both:
Stay tuned for more info and go check out everything about Wonderwolf at wonderwolfmusic.com